Free Personal Finance + Wealth Wisdom Book! Take Control of Your Financial Destiny!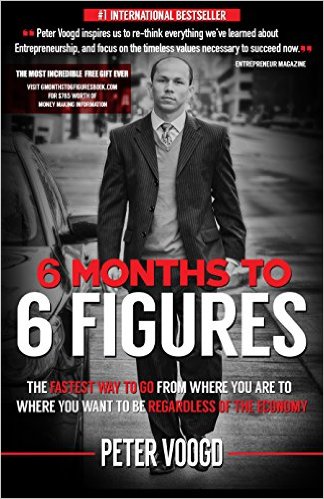 ***6 Months to 6 Figures by Peter Voogd. Price: Free. Genre: Financial Freedom and Personal Finance Book of the Day, Sponsor, Business & Money Wisdom, Financial Advice, Motivational. Rated: 4.5 stars on 512 Reviews. ASIN: B00QJITFC6. Reviewers love it: I am a huge fan of Peter Voogd's iTunes Podcast, and I have been waiting for this book! His teachings go straight to the point, with logical reasoning. In a world where motivation books are covered in fluff, Peter stands out from the crowd by hitting the nail on the head! It immediately inspires you to take action! Excellent, insightful, motivational and life-changing! Peter is a massive reason I went from homeless to business owner in less than a year! Save time and money by learning from the BEST!
Read part of this book and it's spot on. Well worth a read – and it's free!
Self-Esteem + Dating Self Help Book – Authenticity & Masculinity $1 Deal!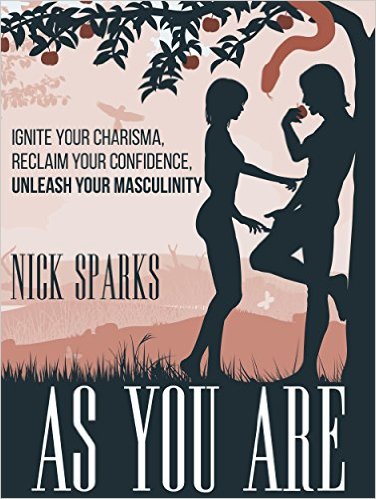 *As You Are: Ignite Your Charisma, Reclaim Your Confidence, Unleash Your Masculinity (Deal, Not Free) by Nick Sparks, Rob Archangel, Joseph J Romm, Tessla Coil. Price: $0.99. Genre: Masculinity Book Deal of the Day, Sponsor, Authenticity, Self-Esteem, Dating, Interpersonal Relations, Mate Seeking. Rated: 4.9 stars on 32 Reviews. 107 pages. ASIN: B01680KDA2. Reviewers love it: Nothing short of perfect! Nick has a gift of teaching the "secret language" of attraction! Shockingly easy to grasp! Simple read, simple application and amazing results! Straightforward and refreshingly un-gimmicky! Golden and one of a kind! This is the essential book that 99% of the dating community needs to read!
Non Fiction
*** Biographies & Memoirs, True Crime, History
*On Becoming a Dinosaur: A Typesetter Speaks by Java David. Price: Free. Genre: Women, Biographies & Memoirs, Journalists. Rated: 4.9 stars on 12 Reviews. 9 pages. ASIN: B007Q1UAQ0.
*Auschwitz & The Holocaust: Holocaust Eyewitness Accounts from the German Soldiers & People (World War II, World War 2, WW2, WWII, Auschwitz, Holocaust, German Accounts, Irma Grese) by Ryan Jenkins. Price: Free. Genre: Holocaust, Nonfiction. Rated: 4.9 stars on 11 Reviews. 112 pages. ASIN: B00YFH8DCG.
*Something's Wrong With Someone I Love by Laurie Penner, Joseph Warner. Price: Free. Genre: Biographies & Memoirs, Religion & Spirituality, Medical, Inspirational. Rated: 5 stars on 5 Reviews. 37 pages. ASIN: B00RIA6UXQ.
*Secrets, Stories and Scandals of Ten Welsh Follies. by Graham Watkins. Price: Free. Genre: History & Periods, History, Wales, Arts & Photography, England, Art & Literature. Rated: 5 stars on 5 Reviews. 54 pages. ASIN: B012X3TMR8.
*True Crime: Deadly Serial Killers And Grisly Murder Stories From The Last 100 Years: True Crime Stories From The Past (Serial Killers True Crime) by Brody Clayton. Price: Free. Genre: History, Criminology, Reference. Rated: 4 stars on 11 Reviews. 68 pages. ASIN: B011NLV0SA.