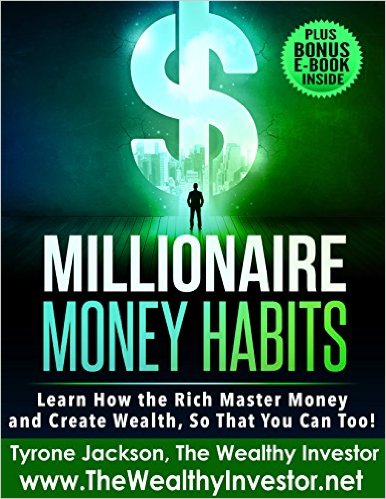 *** Investing Advice Book – How to Get Rich with Stock Investing
*Millionaire Money Habits: Learn How the Rich Master Money and Create Wealth, So That You Can Too! by Tyrone Jackson. Price: Free. Genre: Investing Basics, Sponsor, Money, How to Get Rich, Self-Help, Business & Money, Health, Fitness & Dieting. Rated: 5 stars on 1 Reviews. 38 pages. ASIN: B018RE9L1E. Reviewers love it: I love your stock tips!
*** Biographies & Memoirs, True Crime, History
*What It Looks Like (2nd Edition): An awakening through love and trauma, war and music, sports and history, politics and spirituality (Deal, Not Free) by Marta Maranda. Price: $0.99. Genre: Memoirs Deal, Sponsor, Biography, Nonfiction. Rated: 4 stars on 1 Reviews. 432 pages. ASIN: B0147FHS3A. Reviewers like it: I think this is a very unique book! Martha shares her journey to Rehab so that others can find healing and change. Her perspective on the subject is very interesting! This is a great journey with lots of things we can take for our own lives! Informative, sincere and well presented! A book I totally recommend!
**The Crowd: A Study of the Popular Mind by Gustave Le Bon. Price: Free. Genre: History, Psychoanalysis, Religion & Spirituality, Dreams. Rated: 4.4 stars on 67 Reviews. 156 pages. ASIN: B019GDPMHM.
*Testing the Waters: New Release by E McNew, Jessie Lang. Price: Free. Genre: Journalists, Adoption, Biography. Rated: 4.2 stars on 106 Reviews. 202 pages. ASIN: B00H1HCX5A.
*Reminiscences of the Civil War by John Gordon. Price: Free. Genre: United States, American Civil War, Civil War, Military & Wars, Military & Spies, 19th Century. Rated: 4.3 stars on 83 Reviews. 381 pages. ASIN: B019GHU2E6.
*A Graveyard Called Two Bits: How to Succeed at War without Really Dying by Brad L. Smith. Price: Free. Genre: Veterans, Vietnam War. Rated: 5 stars on 11 Reviews. 240 pages. ASIN: B00JESNY52.
*ISIS: A Comprehensive Guide On ISIS – Learn The Truth About ISIS, Who They Are And What Threat They Pose To Global Security (ISIS Exposed, ISIS Inside The Army Of Terror, Terrorism) by Jordan Baker. Price: Free. Genre: Radicalism, Terrorism, Politics & Social Sciences, Radical Thought. Rated: 5 stars on 5 Reviews. 24 pages. ASIN: B0194PHWMK.