Non Fiction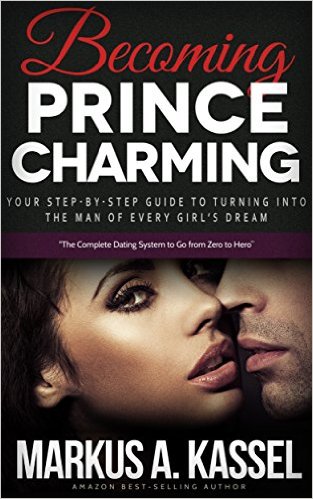 *** Cookbooks, Diet Books, Health, Mental Health, Exercise & Fitness
*Becoming Prince Charming: Your Step-by-Step Guide to Turning Into the Man of Every Girl's Dream (Deal, Not Free) by Markus A. Kassel. Price: $0.99. Genre: Dating Skills Book Deal of the Day, Sponsor, Parenting & Relationships, Dating, Health, Fitness & Dieting. Rated: 5 stars on 4 Reviews. 82 pages. ASIN: B01B00Y3EM. Reviewers: Awesome and pragmatic! It really goes in depth about the psychology of dating! Markus A. Kassel dares us to be supermen and now he teaches us to win the eyes, the hears and the companionship of women. The part about how to build rapport with ladies was much more than the price of the book! Different and powerful! Excellent!
*** Biographies & Memoirs, True Crime, History
*PATRIOTIC OFFERINGS by Members of The Military: 25 Inspirational Short Stories (PREQUEL TO STOLEN INHERITANCE – A True Story of Oil, Army and Murder -) by LHandLG. Price: Free. Genre: History, Military, Religion & Spirituality, Personal Transformation, Other, Motivational. Rated: 4.8 stars on 9 Reviews. 49 pages. ASIN: B010ERKHVK.
*Winston Churchill: Greatest Life Lessons, Observations And Motivational Quotes From Winston Churchill (The Last Lion, Winston Churchill World War, The World Crisis) by Adam Green. Price: Free. Genre: Great Britain, Biographies & Memoirs, History, Europe, England. Rated: 5 stars on 5 Reviews. 24 pages. ASIN: B01ABVG0J2.
Harry Styles, One Direction: For Every True One Direction and Harry Styles Fan by Jessica Lyttle. Price: Free. Genre: Biographies & Memoirs, Actors & Entertainers, Music, Humor & Entertainment. Rated: 4 stars on 5 Reviews. 18 pages. ASIN: B00T25NQIM.
Risking and Resisting: Discovering the Untold Story of My Family's Fight for Freedom in World War II by Marie LE FEBVRE. Price: Free. Genre: World War II, Memoirs, Teen & Young Adult, Biography. Rated: 4.6 stars on 5 Reviews. 147 pages. ASIN: B016V3EHM6.